Indian Railways is the largest Network of Railways operating under a single management with approximately 1,28,000 KMs of Rail Tracks spread across the India which covers the route length of 67,368 KMs. It employees more than 1.4 million people to take care of the widely spread network with daily checks of all tracks, monitoring of signals and running approximately 13500 plus trains daily among 7300 plus stations. The full track of Indian Railways can circle the equator 1.5 times.
The longest Railway Platform used to be Kharagpur but it has overtaken by Gorakhpur with a length of 1366 m and now Hubli of Karnatak State is planning to be the longest Railway Platform to achieve 1400 meters which is still under construction.
Ahmednagar of Maharashtra has Srirampur and Belapur Stations which are situated Opposite to each other. So when you are at Srirampur you are also at Belapur just that you have go to the Opposite Platform.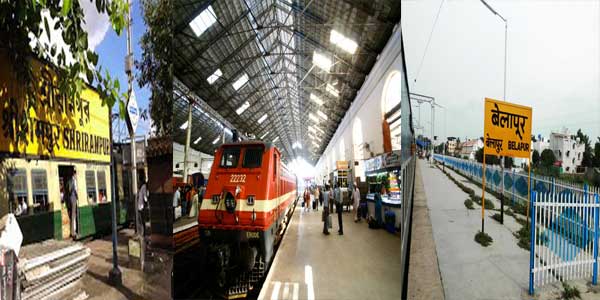 The Diamond Crossing in Nagpur unique. Trains can go in any direction of India North, South, East and West of India through the Diamond Crossing.
Kolkata was the Capital of India until 1911 and is known as the City of Joy with wide variety of Food Options that people relish. Howrah station of Kolkata (formerly known as Calcutta) is the busiest station of India with almost a 1000 trains stopping daily.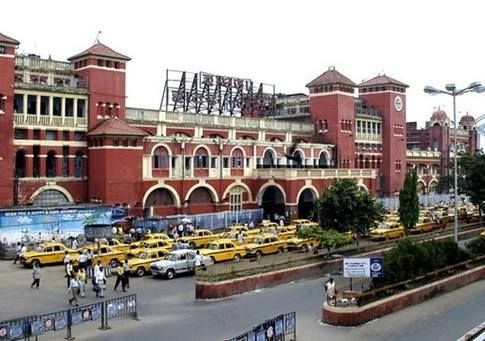 Indian Railways has 8 museums in India and the one in Delhi is the biggest in Asia.
Thought it is a very popular fact still for those who are not aware, the first Train in India ran from Bombay to Thane on 16th April 1853. Bombay is now renamed as Mumbai. And Mumbai and Thane are adjacent to each other.
Bhopal Shatabdi Express is the faster Train of India that runs at arroximately 150 KM/hour speed.
Pir Panjal Railway Tunnel is the longest Railway Tunnel in India with a length of 11.215 KMs. It's in the middle of Himalayas.
Venkatanarasimharajuvaripeta is the longest name any Railway Station has in the Indian Railways whereas Ib is sation with shortest name. Ib is in the state of Odisha. Venkatnarasimharajuvaripeta station falls in Andra Pradesh near the border of Tamil Nadu and Andra Pradesh.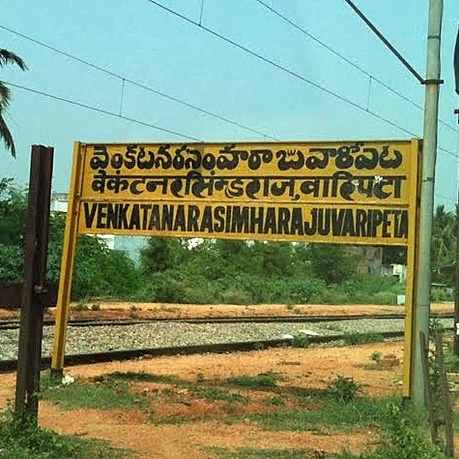 Trivandrum Hazrat Nizamuddin Rajdhani Express route is unique as it covers a distance of 528Km without a single stop where as Howrah Amritsar Express has to go through 115 stops in the route. Trivandrum Hazrat Nizamuddin covers a distance of 528 Kms between Vadodara (also known as Baroda)in the state of Gujarat to Kota in the state of Rajasthan.
Navapur is the only station in India that falls in 2 states. These states are Gujarat and Maharashtra.
Ghum Railway Station is that comes under the Darjeeling Railways is the highest Railway station in India.
IRCTC runs the online ticket booking portal called irctc.com for Indian Railways and was made by TCS (tata's software company). It is one of the busiest websites in the world that books 4 lac plus tickets on daily basis. It ranks among the Top 1000 websites of the world. 55% of Railway tickets are sold annually through irctc.com and this number is an overwhelming population of 31 crore tickets. Irctc.com has 120 lac unique visitors every month.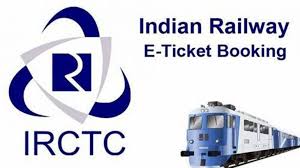 Vivek Express that starts from Dibrugarh in Assam and goes to Kanykumari, is the longest running train that covers a distance of 4273KMs in 82 hours.
Fairy Queen of India is a locomotive (Train Engine) which holds the World Record in the Guinness Book of World records for being the Oldest Operational Steam Locomotive built in the year 1855. The Locomotive runs between Delhi and Alwar of Rajasthan.