Monaco is the most densely populated nation with a population density of 25,718 people per sq. km. Though the total population of the Country is just 37800, the area of the country is just 2.02 sq km being the second smallest country in the world, 1st being Vatican City.
Where as Among 88 countries having population of over 10 million, Bangladesh is most densely populated.
With 115,000 people living per square mile , Dhaka is the most densely populated city in the world .Even Mumbai, with its reputation of being very crowded, is about one-third less dense than Dhaka.
Singapore is the safest country on Earth according to a Survey in 2016. Tiny Singapore is home to 5.3 million people with just 720 sq km area. With so many people crammed up in such small area, violence is obvious but thats not the case here. In 2011, a mere 16 people were murdered and the trend continues.
2nd and 3rd Safest Cities in the World are Luxombourg (Population : 5,45,000 people) and Japan (Population: 127 million people) respectively.
Pics : Singapore with its iconic Mascot, 'The Merlion' is the national personification of Singapore. Its name combines "mer", meaning the sea, and "lion".
Luxombourg with its beautiful traditional homes
Japan with its well-lit Tokyo city
According to the Global Peace Index (GPI) report from the Institute for Economics and Peace Syria is the most dangerous (unsafe) country in the World.The index measures global peace using three broad themes: the level of safety and security in society, the extent of domestic and international conflict, and the degree of militarisation.
South Sudan is the second and Iraq is the third most dangerous Country in the World.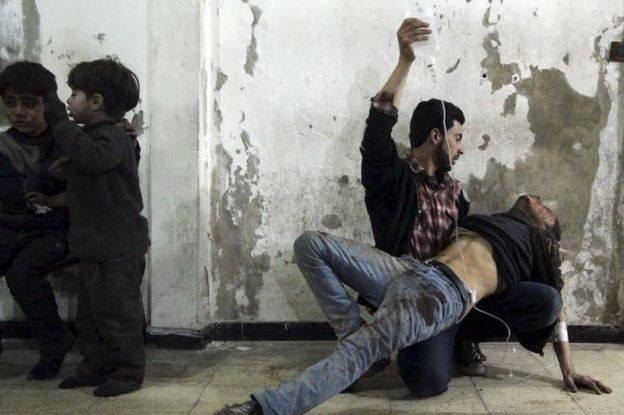 Russia has maximum Nuclear Weapons in the World , 7300 Nuclear Weapons with 1790 Operational Nuclear Weapons, followed by USA with 6970 Nuclear Weapons with 1750 Operational Nuclear Weapons
Pic : Russian Defense with its Nuclear Missiles and US nuclear powered aircraft carrier USS George Washington
Biggest Countries in the World by Land Area
Russia: 17,075,200 sq km (6,591,027 sq mi)
Canada: 9,984,670 sq km (3,854,082 sq mi)
United States: 9,631,418 sq km (3,717,727 sq mi)
China: 9,596,960 sq km (3,704,426 sq mi)
Brazil: 8,511,965 sq km (3,285,618 sq mi)
Australia: 7,686,850 sq km (2,967,124 sq mi)
India: 3,287,590 sq km (1,269,009 sq mi)
Argentina: 2,766,890 sq km (1,068,019 sq mi)
Kazakhstan: 2,717,300 sq km (1,048,877 sq mi)
Algeria: 2,381,740 sq km (919,352 sq mi)
Qatar is the richest Country in the World with its Oil and Gas reserves. Qatar has the Per Capita Income of $129,726 (£105,791 or Rs.83,48,776).
There are 23 countries in the world that does not have any Defense forces/ Military
Andorra, Costa Rica, Dominica, Grenada, Haiti, Iceland, Kiribati
Liechtenstein, Marshall Islands, Mauritius, Micronesia, Monaco
Nauru, Palau, Panama, St. Lucia, St. Vincent and the Grenadines, Samoa, San Marino, Solomon Islands
Tuvalu, Vanuatu, Vatican City
According to the 2016 Global Peace Index, Iceland is most peaceful city in the World. Denmark and Austria follow as 2nd and 3rd most peaceful Countries in the World respectively.
Pics : Iceland Homes with its iconic Glaciers as backdrop
Saudi Arabia is a Country that has banned women to do things which are normal in rest of the world
A woman cannot do these in Saudi Arabia : Drive a Car, Wear clothes or make-up that "show off their beauty", Interact with men in Public Places/Offices, Go for a swim (they can swim in private ones or female-only gyms and spas), Compete freely in sports and Try on clothes when shopping
Arkansas, the 33rd most populous of the 50 United States of America & is known for its weird laws
A man can legally beat his wife once a month according to the old Arkie lawbooks.
It is illegal to kill "any living creature" in Fayetteville, Arkansas.
It's illegal to yell at your children at a drive-in an Arkansas restaurant.
It's illegal in Arkansas to honk your horn at a sandwich shop after 9 pm.
There's a law on the books that says Arkansas teachers can't receive a raise if they bob their hair.
and last but not the least, It's illegal for the Arkansas River to rise above the Main Street Bridge in Little Rock.